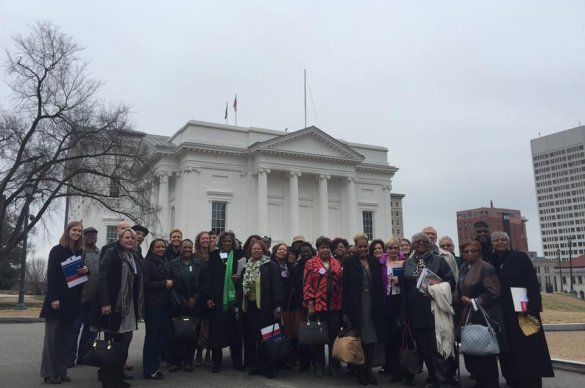 2019 Day at the State Capitol
Monday, January 21, 2019 - 8:00am
It's almost a new year, but our priorities remain the same: making our cancer-fighting voices heard at the Virginia State Capitol! Register for our 2019 Day at the Capitol event which will take place on Monday, January 21!
Join volunteers just like yourself from across Virginia to fight for lifesaving laws that will prevent cancer and protect survivors and their families.  By meeting with your lawmakers, you will help improve the lives of thousands of families across our state.
Never participated in a meeting with your lawmaker? Don't worry! We will provide you with training and everything you will need to be successful. All you need is a passion to make an impact in the fight against cancer.
Don't miss your opportunity to make a difference in the fight against cancer.  Please register by January 17 to save your place.