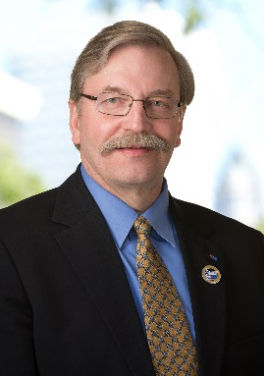 Dr. John Hamilton has been a volunteer with the American Cancer Society at the local and national levels for many years. Dr. Hamilton served on the former North Dakota and Rocky Mountain Divisions' Boards of Directors, is a Past Chair of the former Great West Division Board of Directors and served on the American Cancer Society Board of Directors. In his community, Dr. Hamilton is actively involved with the annual Williston Relay for Life event and the Man to Man program. Dr. Hamilton is the Immediate Past Chair of the ACS CAN Board of Directors. In recognition of his service, Dr. Hamilton was awarded the Society's St. George National Award in 2002.
In addition to his work with the Society, Dr. Hamilton has been involved with First Lutheran Church, the Boy Scouts of America, Ducks Unlimited, Pheasants Forever, and the Elks Club.
Dr. Hamilton received his Bachelor of Science from North Dakota State University and his Doctor of Dental Surgery from the University of Minnesota and is currently practicing in Williston, North Dakota.