2023 Rhode Island Legislative Priorities
Victory in the fight against cancer requires bold new public policies that promote cancer prevention, early detection of cancer, and expand access to quality, affordable health care. Lawmakers make many decisions that impact the lives of Rhode Islanders impacted by cancer and their leadership is vital to defeating this disease. In 2023, the American Cancer Society Cancer Action Network (ACS CAN) will work with the Rhode Island General Assembly on legislative and regulatory efforts that provide affordable, adequate access to health insurance, including Medicaid, ensure adequate appropriations funding for lifesaving cancer screening programs, and enact prevention policies that help people who use tobacco products quit and deter kids from ever using tobacco products. We will be making the following fact-based policies a priority and ask for your support:

Ensuring Access to Quality Care
Medication Access: ACS CAN will advocate for legislation that ensures prior authorization and step therapy requirements for prescription drugs are clear, efficient, and patient-friendly while also allowing for exceptions when appropriate. We will also support legislation to require that copay support paid 'on behalf of' a patient be counted towards an enrollee's out-of-pocket costs.

Affordable, Adequate Health Insurance: ACS CAN will advocate for policies that ensure access to quality, affordable and comprehensive health insurance, including Medicaid, and will support efforts to curb the availability of inadequate health plans.
Cancer Prevention and Early Detection
Breast and Cervical Cancer: ACS CAN will advocate to increase funding for the Center for Chronic Care & Disease Management and the Women's Cancer Screening program, our state's breast and cervical cancer screening and treatment program for low-income uninsured and underinsured women administered by the Rhode Island Department of Health. Increased funding could allow for mass media campaigns to increase awareness of the program. The funding could also allow for enhanced mammography infrastructure at public institutions to increase access and eliminate a major barrier to screening.
Reducing the Toll of Tobacco
Tobacco Prevention and Cessation Funding: ACS CAN will work to increase funding for evidence-based, statewide tobacco use prevention and cessation programs to $3.2 million, with future regular increases until we reach the CDC recommended level of $12.8 million for evidence-based tobacco control, prevention, and cessation programs that help people who use tobacco products quit and prevent children from ever starting.
Tobacco Taxes: ACS CAN will advocate for increasing the price of all tobacco products, through increasing the excise tax on cigarettes by at least $1.00 per pack and equalizing the tax on all other tobacco products, including e-cigarettes. Currently, excise taxes on tobacco products are applied unevenly, which makes some other tobacco products like cigars and e-cigarettes relatively cheaper and more attractive to youth, young adults, and individuals with limited incomes. Regular and significant increases in tobacco taxes can save lives, reduce health care costs, and reduce the tax burden from smoking-caused government expenditures. At least $3.2 million of the total revenue from tobacco taxes should be used to fund and sustain evidence-based, statewide tobacco prevention and cessation programs.
Smoke-free Air ACS CAN will work to strengthen the Rhode Island Public Health and Workplace Safety Act, our statewide smoke-free law that covers all workplaces, except for casinos and parimutual facilities. We will work to expand the statewide smoke-free law to eliminate this exemption.
Local Control
Local governments are uniquely positioned to meet the needs of the people in their communities. ACS CAN supports their ability to pass laws that are proven to promote good health, well-being, and equality. Preserving local control is needed to pass innovative and proactive public health policies. ACS CAN works at the local, state, and federal levels; thus, it supports each level of government's ability to implement policies for cleaner, safer, healthier communities. The right of local governments to pass public health policies stronger than state laws must be preserved to continue future advocacy efforts to reduce suffering and death from cancer.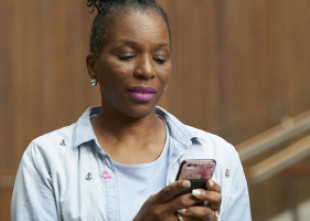 Nearly one-third of cancer patients and survivors report the cost of prescription drugs is a challenge. For many patients, copay assistance, like coupons and discount cards, from charitable organizations or drug manufacturers provides critical financial help so that patients can afford lifesaving medications. Many health insurance companies have implemented a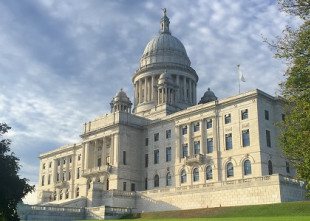 Join us for our 2023 Rhode Island Cancer Action Day. This year we will be returning in-person to the Rhode Island Statehouse to talk with lawmakers and push for legislation that will reduce to burden on cancer in our state.
Rhode Island Government Relations Director